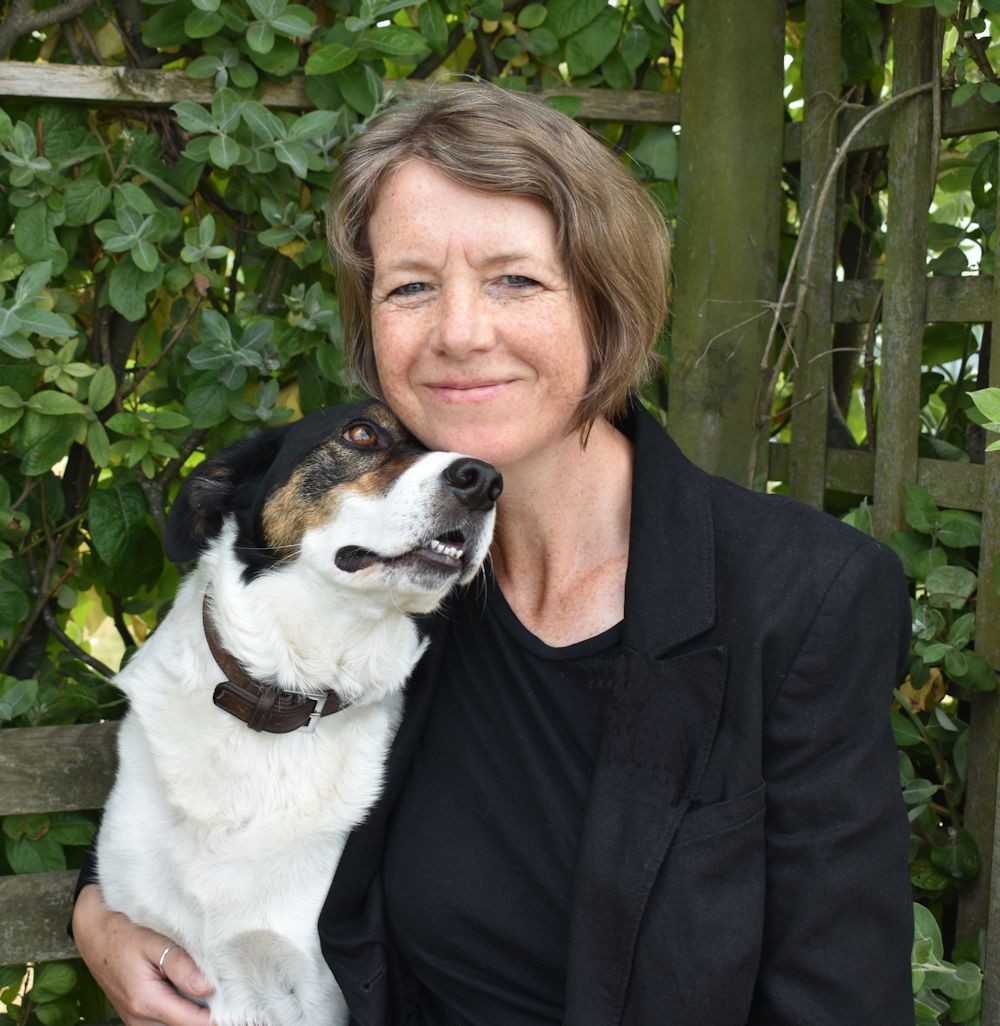 Scottish Artist Ailsa Black trained at Gray's School of Art in Aberdeen where she studied Graphic Design and Illustration. Today she works from an airy seaside studio in the tiny Scottish village of Carsethorn in Dumfries and Galloway.
From her studio she observes and captures the daily comings and goings of village life and the birds and animals that surround her. From this environment her art embraces simple joys in life, imagined moments of conversational companionship when the world seems quiet, edge into her distinctive, colourful art. This recurring story in her art gives it an accessibility which resonates with the public.
Ailsa's partner Alan and Jack, their failed sheep dog, also make regular appearances setting sail on a boat or walking through a village scene.
On a free day you will find her riding her bicycle round the quite roads or tramping miles with her collie dog along the shore or up surrounding hills to quiet places. Here she watches the animals, birds and insects and imagines conversations between them. It is these imagined passing chats which she then shares with you through her colourful and uplifting art, each of which tells a quiet accessible story.
Ailsa has exhibited at the Royal Glasgow Institute and Paisley Art Institute as well as in galleries across the UK. In 2020 The Independent named her No Ball Games jigsaw with Ravensburger as one of their top ten jigsaws to complete during lockdown. In 2018 her RSPB Year Planner was voted Best UK Charity Calendar in the UK Calendar Awards. In 2017 she was listed as one of 25 top UK influential art brands to watch by a panel of over 200 retailers and business people by Licensing Biz.
Ailsa now works with national and international companies who license her art to sell on their merchandise both at home and abroad. She works with charities like Oxfam and the RSPB who use her art on their merchandise as a tool for fundraising. Her paintings are collected at home and abroad by a growing following of fans.
If you would like to contact Ailsa then drop her an email at [email protected]