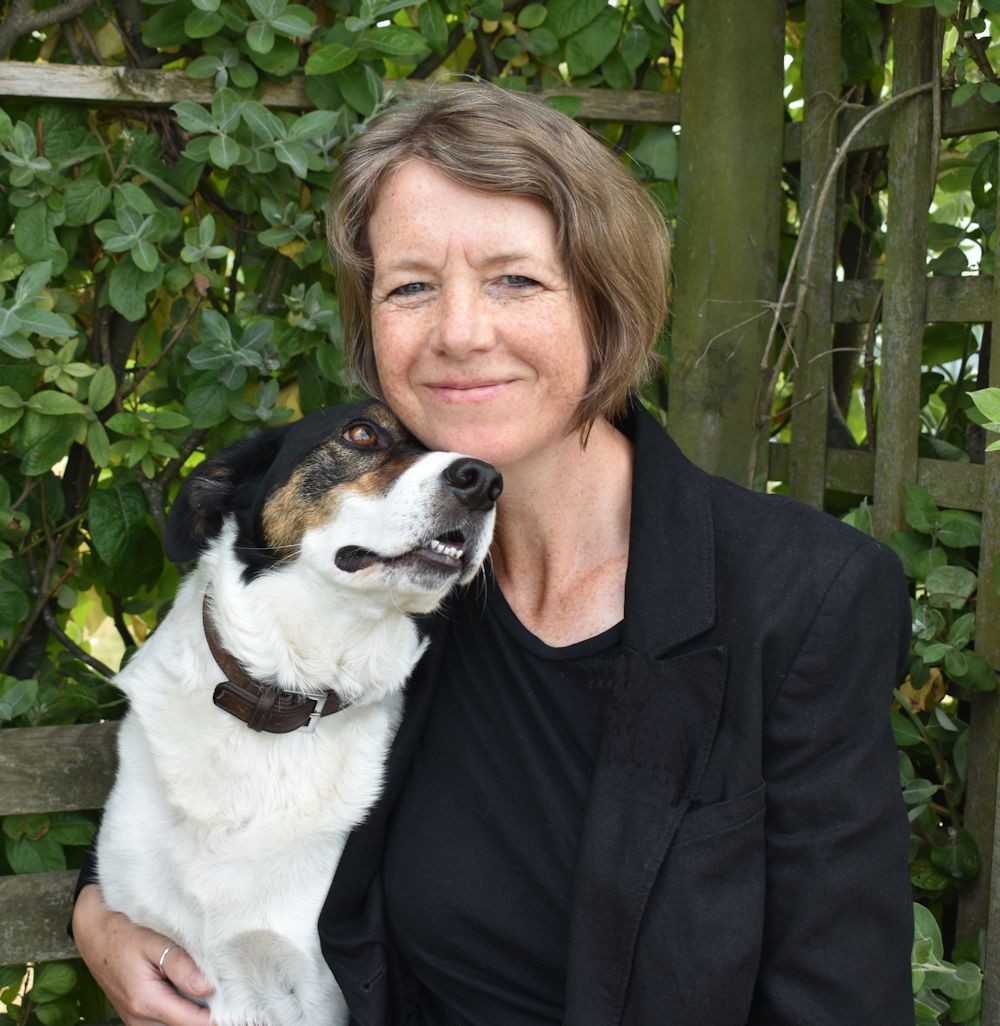 Scottish Artist and Designer Ailsa Black trained at Gray's School of Art in Aberdeen where she studied Graphic Design and Illustration. Today she works from a seaside studio in the tiny Scottish village of Carsethorn in Dumfries and Galloway. From her studio in her house she observes and captures the daily comings and goings of village life. The birds, animals and countryside surrounding Ailsa edge their way into her paintings, prints, cards and gifts.
Whether it's squirrels and butterflies, cats and mice, hares and robins they often appear to be having a quiet friendly conversation. Ailsa's partner Alan and Jack, their much-loved failed sheep dog, also make regular appearances - perhaps standing on the beach or sitting staring thoughtfully out to sea as a boat sails by.
Her art embraces the simplest and deepest joys in life, those cherished moments of quiet companionship when the world seems at peace. On a free day you will find her riding her bicycle round the quite roads or tramping miles with her collie dog along the shore or up surrounding hills to quiet places. Here she watches passing animals and birds and imagines conversations between them. It is this enjoyment of the happiness and simplicity of the good things in life which she then shares with you through her art.
Ailsa has exhibited at the Royal Glasgow Institute and Paisley Art Institute. In 2020 her jigsaw design for Ravensburger was voted as one of 9 Best Jigsaws to Complete During Lockdown by The Independent. In 2018 her RSPB Year Planner was voted Best Charity Calendar in the UK Calendar Awards. In 2017 she was listed as one of 25 top UK influential art brands to watch by a panel of over 200 retailers and business people by Licensing Biz. Today she works with charities like the RSPB and Oxfam to help them promote their work through her art. You will also find her paintings on a growing collection of gifts which are available through her website and in stores across the UK and abroad.