Open Studio 2016
Posted on
As usual this year I will taking part in our local Spring Fling Open Studio event from 28 - 30 May at Kirkbean Village Hall. I'll be there from 10.30 to 5.30am each day.
I use the Village Hall because my those who have visited my studio will know it is...well...small and up two steep flights of stairs. I have huge windows to the front and back over looking the sea at the front and the hills and fields at the back. Unfortunately though it just wouldn't be practical getting everyone up here!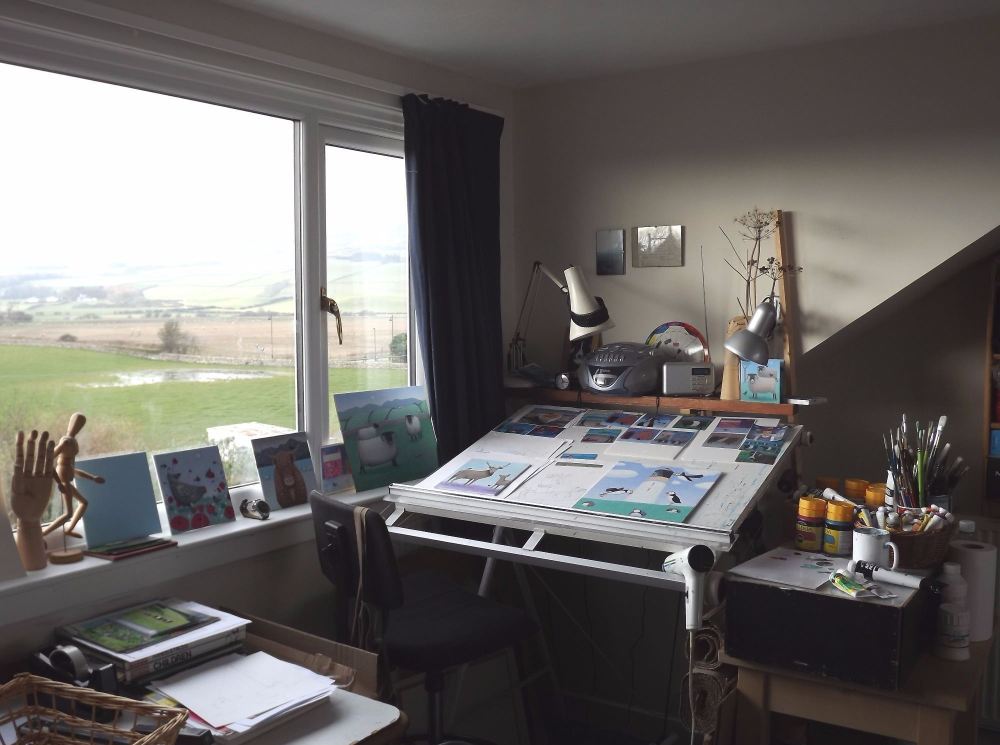 However, I love using the Village Hall and I'm so lucky that the local community are very supportive and run a brilliant cafe in the hall all weekend. So for very resonable prices people can have hot soup, sandwhiches and the most amazing selection of home made cake. Oh...and of course look at my paintings too!
It's a great opportunity for me to get to meet people and talk to them about what I do. Some people come back year after year to see what is new and others are on holiday and passing by. I've had visitors from Devon and Denmark who have come over especially. People also get the chance to meet Alan my partner who features in quite a few of my paintings and of course our dog Jack who is happy to meet and greet as requested. But don't worry if you are nervous about dogs Jack can keep a low profile too.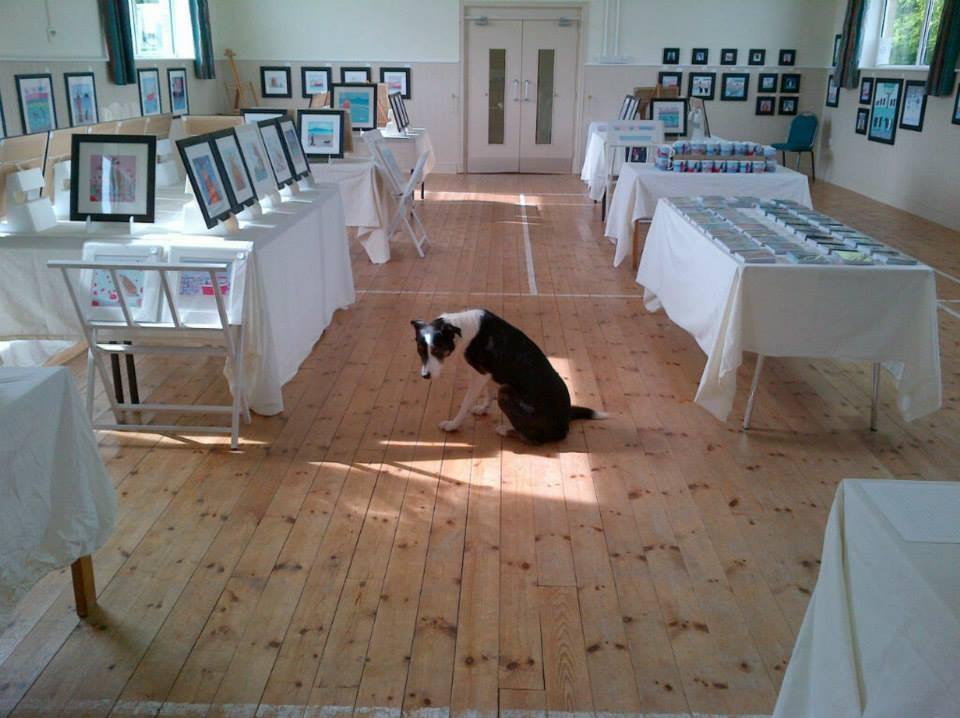 One of the things people enjoy the most of course is seeing what new paintings I have and there is always a large display of new work with paintings available in lots of sizes from the tiny to the large. Of course I will have a large selection of new prints which are now available in 3 sizes and can come mounted or framed.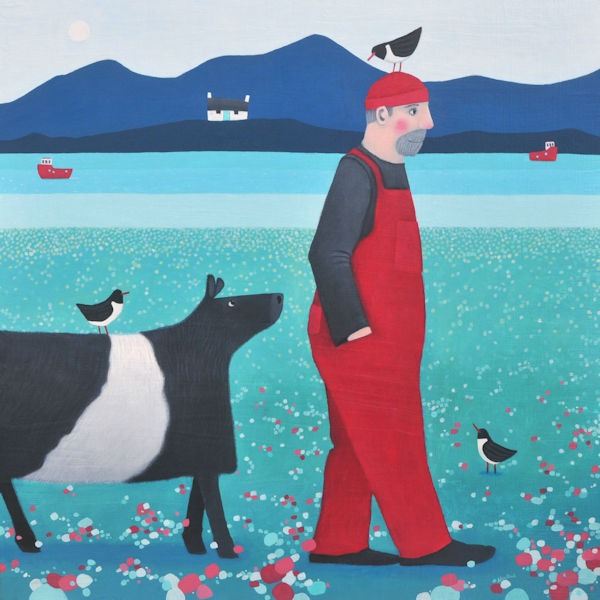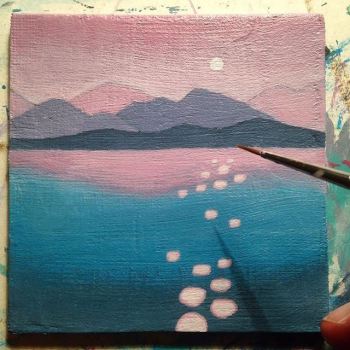 This year my work in progress corner is going to show sketches and the beginnings of art work for a book cover I have been commissioned to do. It's due for completion at the beginning of June so it should be on it's way by the end of May.
I'm also having my regular childrens corner and this time there will be free colouring in sheets with all paper and pencils provided. Kids can take home their own hand drawn greetings card too, all for free.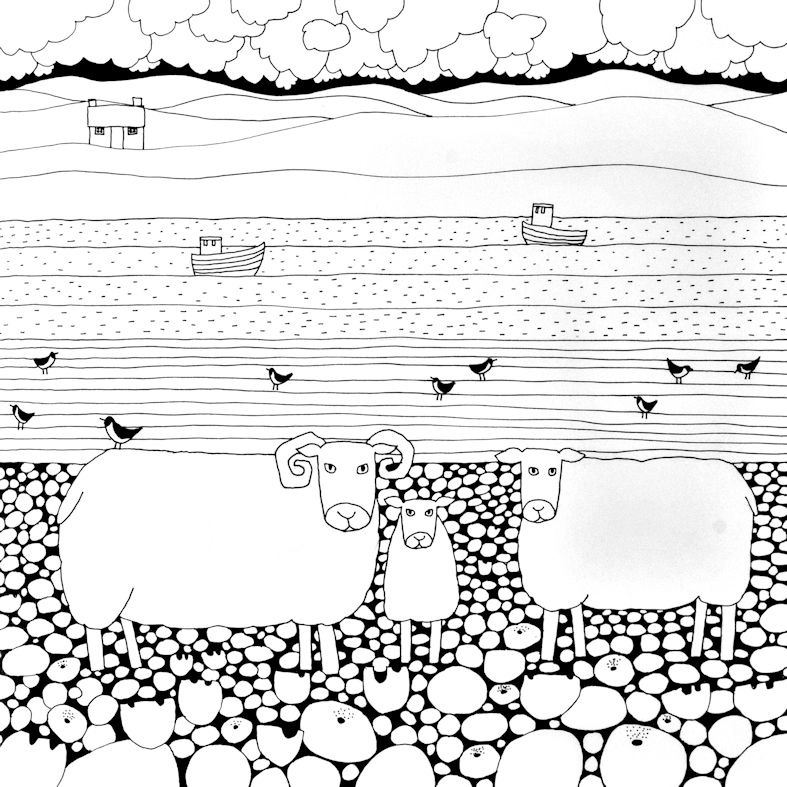 Oh and this year again I'll be having a free prize draw to win your own mini painting...all you need to do is jot down your contact details.
Well having said all that I had better go and get organised! Hope to see you there!